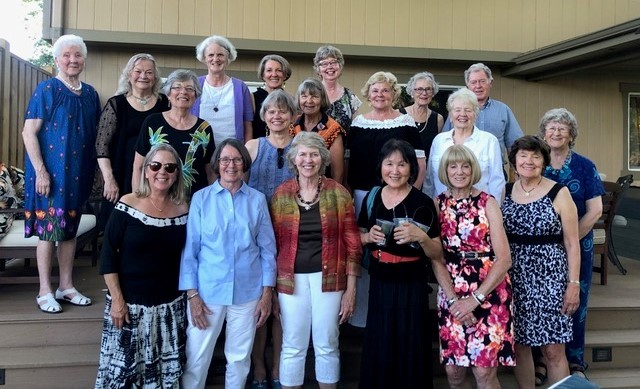 Our Mission: Advance gender equity for women and girls through research, education and advocacy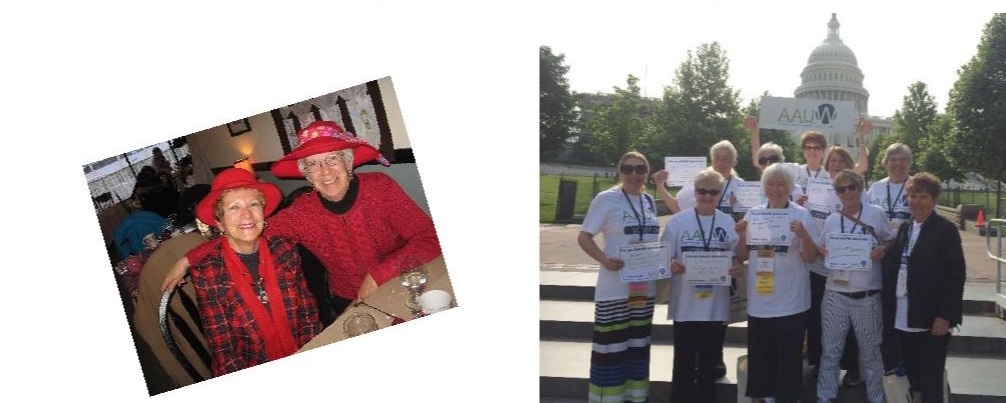 AAUW Lakewood meetings are open to the public and generally held the second
Thursday at 7 pm. For specific meeting information, go to Branch Programs page.
---
About AAUW Lakewood Branch
AAUW Lakewood is almost as old as the city of Lakewood (currently 142,000 citizens). From the start, members embraced the new branch as they developed into leaders and agents of change. Several members became Lakewood City Councilors, two members became Mayor of Lakewood, two members became Colorado State Senators, and two became Colorado State Representatives.
Lakewood Branch adheres to the AAUW mission (AAUW advances gender equity for women and girls through research, education and advocacy) through our monthly programs and attendance of members at various leadership conferences. Lakewood AAUW, for 33 years, raised money to help support the AAUW Funds by successfully organizing our Holiday Home Fair, which grossed $53,000 in six hours at its peak. The Branch continues to raise funds in a variety of ways, primarily through the use of the King Soopers Community Rewards Program.
Over the years, we have advocated for women and girls in a variety of ways. We worked hard to help pass Title IX and ratify the CO ERA amendment (unfortunately, the ERA amendment failed national ratification). We have followed relevant bills in the Colorado State legislature and lobbied for causes that support our mission. Some of us have trained to teach $tart $mart sessions to college women so they can negotiate more effectively for fair career salaries.
On an international scope, we hosted African educators in our homes as part of a national AAUW program. Also, for several decades we have hosted a Great Decisions discussion group for members and the public.
We have participated in our community in many ways:
We contribute food items at our monthly meetings for the Action Center;
We raise funds for Second Wind of Metro Denver, a teen suicide prevention organization;
We commissioned public art, a life-size bronze statue sculpted by a member;
We have supported Stride, which helps women work toward self sufficiency;
We supplied the Action Center with its first computer server;
In the past we have mentored young women in high school.
With help through the nationwide AAUW network, Lakewood Branch focuses on educational equality, intellectual growth, individual worth and development opportunities for women and girls.
To relax, as well as build camaraderie, our members play games, indulge in luscious food, and share their favorite or latest thought-provoking books. In addition, diversions are a one-time opportunity to explore the unknown, learn something new, or be entertained.