Upcoming Lakewood AAUW Branch Programs
---
Patty Limerick to speak at May Lakewood AAUW Meeting
Via Zoom – Thursday, May 14
6:45 Announcements, 7:00 pm Program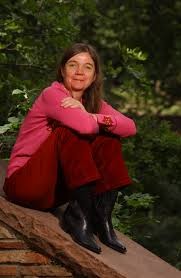 Speaker for the May 14th Lakewood Branch Meeting: Patty Limerick is the Faculty Director and Chair of the Board of the Center of the American West at the University of Colorado Boulder, where she is also a professor of environmental studies and history. In addition, Patty was named to serve as the Colorado State Historian from 2016 to 2018 and appointed to the National Endowment for the Humanities advisory board called The National Council on the Humanities. Patty was nominated by President Obama in Spring 2015 and was confirmed by the United States Senate in November of 2015 and served until October 2019. She is the author of Desert Passages, The Legacy of Conquest, Something in the Soil, and A Ditch in Time. A frequent public speaker and a columnist for The Denver Post, Limerick has dedicated her career to bridging the gap between academics and the general public, to demonstrating the benefits of applying historical perspective to contemporary dilemmas and conflicts, and to making the case for humor as an essential asset of the humanities. A recipient of the MacArthur Fellowship and the Hazel Barnes Prize (the University of Colorado's highest award for teaching and research), she has served as president of the American Studies Association, the Western History Association, the Society of American Historians, and the Organization of American Historians, as well as the vice president for teaching of the American Historical Association. She received her B.A. from the University of California, Santa Cruz, and her Ph.D. from Yale University. Topic: "Viruses, Contagion, and the Temptations of Complacency: What I Learned from Two Centuries of History and Two Weeks of Quarantine in 2002."
---
Past Events (2018-2020)
March 12, 2020
Jill Tietjen, Women's Advocate Worldwide
A member of the Colorado Women's Hall of Fame, Jill discussed 2 of the 9 books she has published, including Her Story: A Timeline of Women Who Changed America.
February 1, 2020
AAUW  Colorado Public Policy Day
"Immigrant Conversation"
January 9, 2020
Rocky Mountain MicroFinance Institute, that supports under-resourced entrepreneurs to help them launch and grow their businesses.
December 12, 2019
Holiday Social – Members Only
November 14, 2019
Dr. Annette Cannon, Jefferson County Coroner, talked about her background and how it led to her becoming Coroner.
October 10, 2019
A forum on the Jefferson County School Board election was held. Four candidates are running for two seats. They are District 3 – Stephanie Schooley and Robert Applegate and District 4 – Joan Chavez-Lee and Susan Miller. A ballot issue forum on the statewide Proposition CC and Jefferson County 1A followed.
September 12, 2019
Jean Dobofsky, a Boulder attorney, the first female Colorado Supreme Court justice and former Deputy Attorney General, spoke on "How Race Affects Where We Live." She is in the Colorado Women's Hall of Fame.
May 11, 2019
Zack and Perwana Hutcheson will speak about their experiences of transitioning from life in Afghanistan to life in America.
April 11, 2019
 Avital Miller speaks about her best-selling book "Healing Happens."
March 21, 2019
Happy Anniversary, Lakewood. Memories of 50 years of the City of Lakewood's history were shared through videos and live presentations of former mayors and current Mayor Adam Paul.
February 2, 2019
AAUW Colorado Public Policy Day. Theme: Diversity, Equity, Inclusion: Engaging Members for Action. Keynote speaker: Dr. Nita Mosby Tyler, founder of the Equity Project.
January 10, 2019
Sarah Platt Decker, a suffragist, reformer, and advocate for women, children, and working people. Presented by Gail Beaton. 
December 13, 2018 
Holiday Social — Members Only
November 8, 2018
"Gratitude – The glass is always half full"
 Colorado AAUW President Stormy McDonald
October 11, 2018
Former Colorado State Senator Betty Boyd will moderate this discussion of several important ballot issues.
September 13, 2018
"Talking Ed"
Dr. Jason Glass, Jeffco Schools Superintendent
May 10, 2018
"Community Colleges of the Future"
Dr. Michele Haney, President of Red Rocks Community College (RRCC), will speak on meeting the needs of students and employers, especially as traditional four-year colleges become even more unaffordable for many students.
April 12, 2018
"From Town Hall to the UN and Beyond: An AAUW Journey"
AAUW Colorado President Amy Blackwell
March 8, 2018 
"Immigration 101" Understanding Immigration Issues Presented by: Professor Violeta Raquel Chapin, CU Law School, Immigration Lawyer
February 3, 2018
AAUW Colorado Public Policy Day
"Human Trafficking — It's Closer Than You Think."
January 11, 2018
"From State Geologist to Women's Healthcare Champion," Vicki Cowart,
Executive Director and CEO, Planned Parenthood Rocky Mountains