Upcoming Lakewood AAUW Branch Programs
---
Author Suzanne Blankenship
May 12, 2022
Plan to join us for a light-hearted visit from a Colorado published author and blogger, Suzanne Blankenship, THE ELDERCARE NAVIGATOR on May 12, 2022 from 6:30 pm to 8 pm at Holy Shepherd Lutheran Church. Suzanne's book, "How to Take Care of Old People Without Losing Your Marbles" has recently been updated. Suzanne has also been featured in the Kiplinger (financial) Magazine with articles entitled, "Caregiver Stress," and "Communications within Families." Suzanne uses her sense of humor and her experience in eldercare to help you navigate the care taking journey for aging parents and relatives, a journey that can be overwhelming, frustrating, and emotionally tasking. Suzanne helps identify and organize the most taxing issues while lightening your load with a keen humor and realistic perspective. This meeting will be at the Holy Shepherd Church, if infections are down.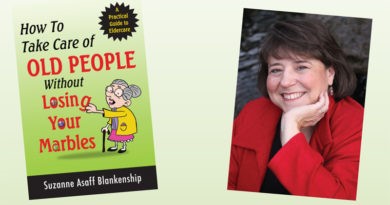 ---
Past Events (2020-2022)
April 14, 2022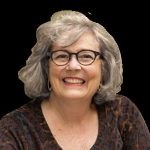 Linda Giannosa, the Baby Boomer Realtor, "How to Downsize and Declutter"
As a realtor she particularly delights in teaching her baby boomer peers about recognizing and accomplishing their next set of goals.
February 5, 2022
AAUW Colorado Public Policy Day
"Women in the Workforce: So how are we doing?"
January 13, 2022
Speaker: Terri Gentry, Docent with Black American West Museum and Heritage Center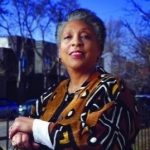 Terri portrayed Dr. Justina Ford who established a long and notable medical practice specializing in gynecology, obstetrics, and pediatrics. The "Lady Doctor", as she became lovingly known, delivered more than 7,000 babies of varied ethnic backgrounds and from all walks of life in the Five Points Neighborhood between 1902 and 1952.
December 9, 2021
Christmas party
Sparkling miniature Christmas trees welcomed members as they entered Elnore Grow's lovely home decorated for the holidays. Members showcased their culinary skills with a delicious array of wonderful food for a candlelight dinner. Guests could also browse the pop-up Holiday Market of artistic jewelry and Christmas table linens.
November 11, 2021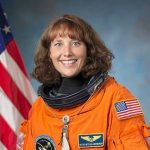 "Dottie" Metcalf Lindenburger, former Astronaut
Dottie was a science teacher at Hudson's Bay High School in Vancouver, Washington, when she was selected in 2004 as an Educator Mission Specialist. Dottie was the first Space Camp Alumna to become a NASA astronaut. She served as a Mission Specialist on a 2010 Space Shuttle Mission to the International Space Station.
October 14, 2021
Jefferson County School Board Candidates Forum
Hosted a forum for seven candidates for three seats on the Jeffco School Board. In addition, Su Ryden, AAUW Colorado Public Policy Co-Director, presented information on three state-wide ballot issues.
September 9, 2021
Unconscious Bias
As a consultant, a trainer and leadership coach, Dr Carolyn Love facilitates workshops and trainings on leadership, equity, diversity and inclusion.
May 13, 2021
Helping Working Single Mothers with their Cars
Daniel Mondragon is currently the Resource Development Director at Hands of The Carpenter, a nonprofit organization dedicated to helping working single mothers with their cars so they can maintain employment and achieve self-sufficiency.
April 8, 2021
Mothers Against Drunk Driving (MADD)
Suzanne McClung, who was severely injured by an intoxicated driver, talked about her experience, her rehabilitation, the wonderful community that supported her recovery including MADD, and her experiences with the criminal justice system.
March 11, 2021
Lucy Marsh, University of Denver law professor, discussed the lawsuit for equal pay that she and other University of Denver professors won with the help of the EEOC.
February 6, 2021
AAUW Colorado Public Policy Day
"The Education Equity Conversation"
January 14, 2021
Beth Ann Parish discussed how Rise Against Suicide has helped give teens who are suicide risks access to therapy and other assistance.
November 12, 2020
Anne Sharpsteen presented a program on Victoria Woodhull, "Sex, Suffrage, and Scandal". By highlighting this pioneer feminist who ran for U.S. President, we raised awareness during the 100th anniversary of women achieving the right to vote.
October 8, 2020
Colorado Legislative issues including a bill to expand family leave.
September 10, 2020
Marcellina Otii spoke about Montessori education in Uganda and establishing a school that was affected by Covid. Marcellina started the first Montessori school in Five Points in Denver.
May 14, 2020
Patty Limerick is the Faculty Director and Chair of the Board of the Center of the American West at the University of Colorado. Patty also served as Colorado State Historian 2016-18, and was appointed to the National Endowment for the Humanities advisory board 2015-19.
March 12, 2020
Jill Tietjen, Women's Advocate Worldwide
A member of the Colorado Women's Hall of Fame, Jill discussed 2 of the 9 books she has published, including Her Story: A Timeline of Women Who Changed America.
February 1, 2020
AAUW Colorado Public Policy Day
"Immigrant Conversation"
January 9, 2020
Rocky Mountain MicroFinance Institute, that supports under-resourced entrepreneurs to help them launch and grow their businesses.