The AAUW Lakewood Branch enjoys Diversions — one-time events that are entertaining, educational, and often "outside the box." In the past we have experienced outdoor adventures, attended cultural and historical programs, and explored the world of chocolate.
---
Diversions 2023
May 17, 2023
Coffee Concert with Jeffrey Siegel, piano virtuoso, Franz Liszt: Saton or Saint. Casual 1 hour musicale. Mr. Siegel will discuss and then perform in their entirety engaging compositions. Lunch after in Old Town Arvada.
March 3, 2023
Afternoon Tea at Dushanbe in Boulder, Colorado
Diversions 2022
November 28, 2022
Members made their own wreath for the holidays at a fun wreath making class at Statice Floral in Wheatridge.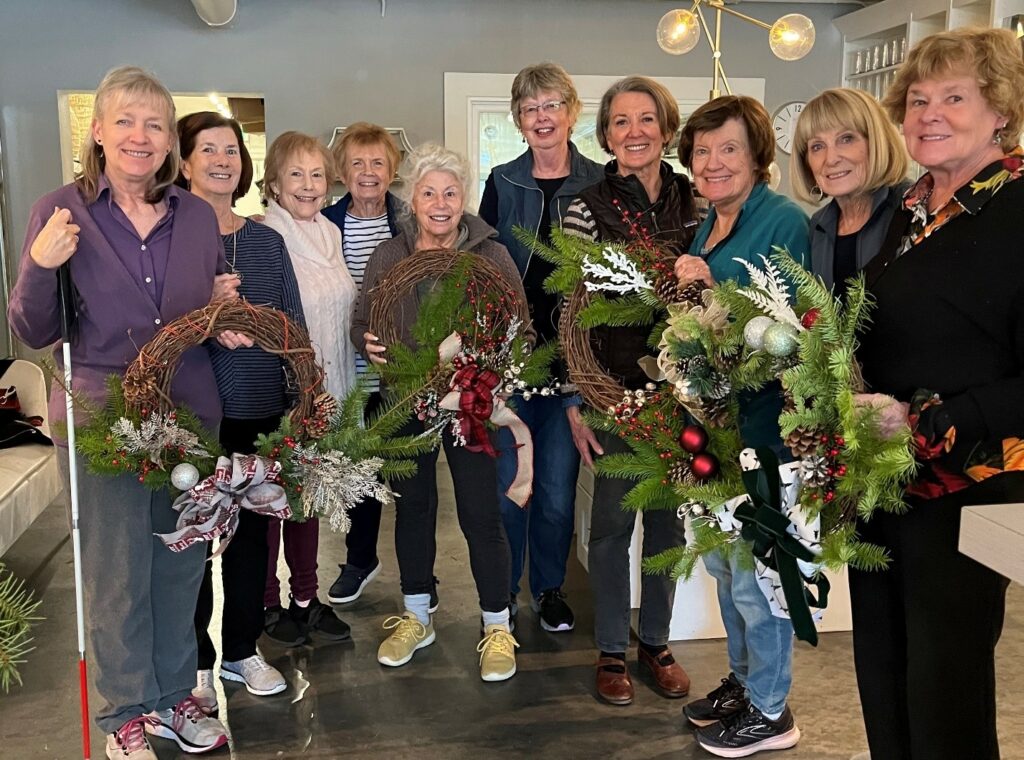 June 2, 2022
Tour of the K Gallery of Contemporary Art in downtown Denver, followed by lunch at a nearby restaurant. The impressive gallery is owned by Doug Kacena, the son of one of our members.
Feb 13, 2022
Frank Sinatra Musical at the Boulder Dinner Theatre
March 6, 2022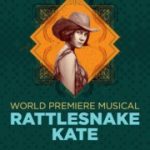 Attend World premier of Rattlesnake Kate at the DCPS Theater Campus, Wolf Theater with lunch at a nearby café. Katherine McHale Slaughterback, popularly called Rattlesnake Kate, was a real woman pioneer from Colorado. She garnered fame for an incident in which she killed 140 rattlesnakes.
April 9, 2022
Kinky Boots: A Musical at The Arvada Center
Diversions 2021
May 6, 2021
Lumber Baron High Tea in Denver. The Lumber Baron Inn's Victorian parlors make the perfect setting for Denver's newest tea house. Afternoon Tea is served the traditional English way. Everything is baked fresh daily and presented on a collection of fine china
Diversions 2020
February 14, 2020
Valentine's Day Tea at the McAllister House Museum in Colorado Springs, including a private 40-minute tour of the museum's Victorian house. Hats available for those wishing to "dress up".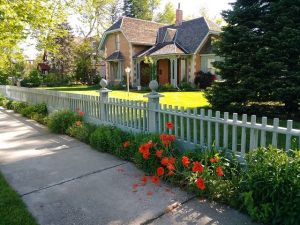 August 5, 2020
Stanley Hotel tour in Estes Park, including stories of the founder's history and the eras of success, followed by struggle and now revival–the hotel is now prosperous after years in decline in the 1960's-1980's.There is an interesting connection to Stephen King and The Shining.
September 28, 2020
Self-guided tour of Chautauqua National Historic Landmark in Boulder, followed by lunch.